Westport's Famed, Great Rubber Ducky Race
Every May on Mother's Day, May 9th 2010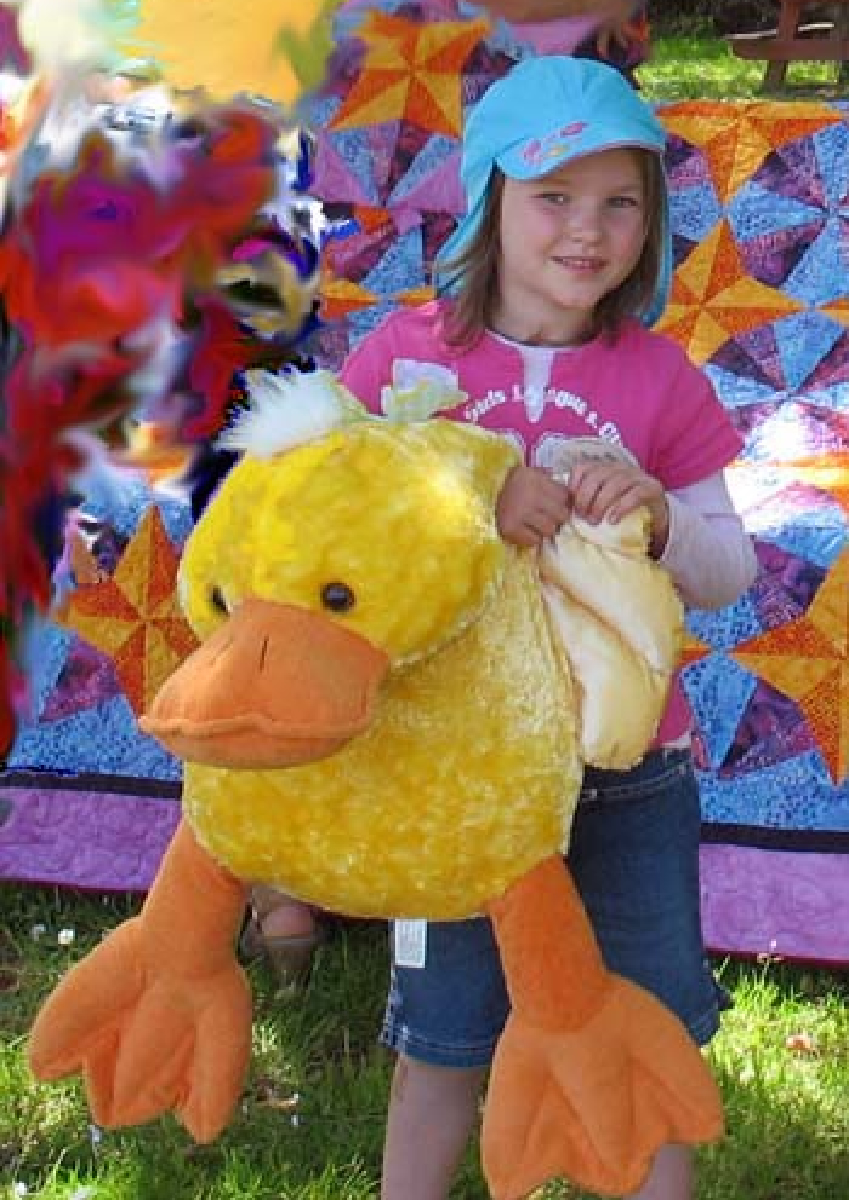 GENERAL INFOMATION
What to bring:
Sunscreen, hat, sunglasses
Sleeved shirt or jacket
Your favorite ducky (or buy one at the race)
Mom
What not to bring:
Your dog (sorry)
Alcohol

For More Information: If you still have questions, call 964-2872 (Westport Store).
Click here for information about this year's Quilt Raffle.

Registration begins: 11:30 am
Barbecue served: 12:00-2:30
Beauty Contest: 12:30 pm
Quilt Raffle Drawing: 3pm

Prices

Admission free
Ducky Race $5.00
Barbecue $12.00 (child $5.00)

RACE RULES
No one may enter the water or interfere with any duck while a race is in progress. Violators will be disqualified.

Eligibility:
For Duck Beauty Contest: any duck with a race ticket

For all races: too big to go through a toilet paper tube (less than 1-3/4"); small enough to fit in a paper grocery bag (7" x 12"); no toxic materials; no power source

For the Classic race: manufactured bathtub toy ducks only, but they may be modified (see tips).

Owners may race as many ducks as they wish; the same duck may enter more than one race with a ticket for each. Owners of any age may enter any race.

Prizes for 1st, 2nd, & 3rd places
in the following categories:
Beauty Contest
Handcrafted Race
Kids Race (a prize packet for every entrant)
Classic Race

Design your own duck for speed and/or style.
Join us for a day of races, Tri-tip steak or Veggie barbecue, a raffle and general good fun!